Celestial Beach Collection
Celestial Beach Collection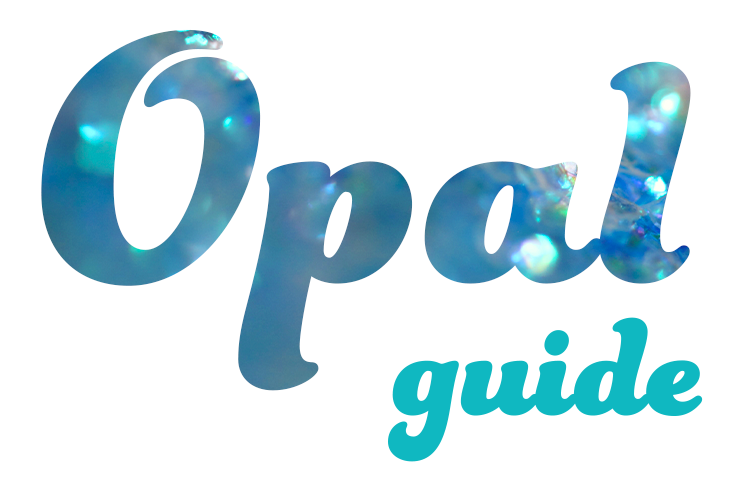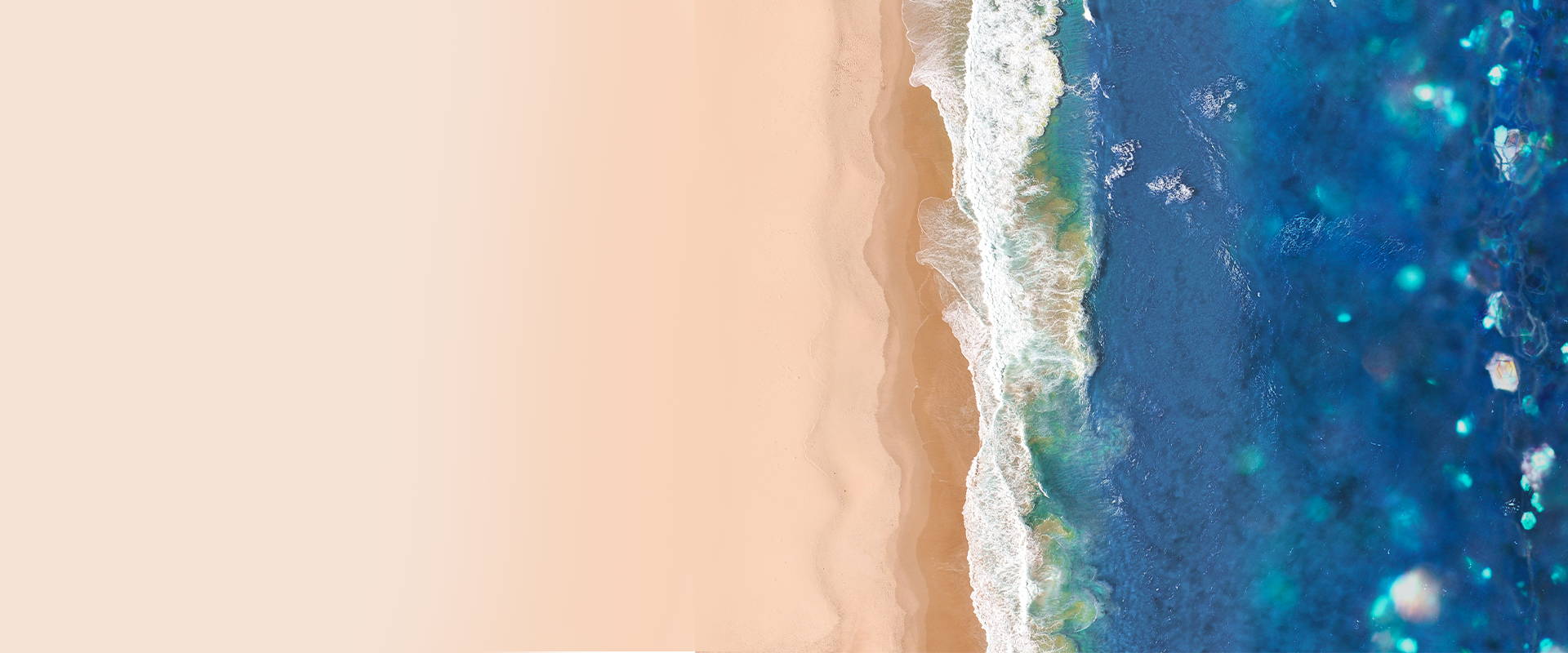 There is a certain magic about the beach that seems to intensify at night – the warm, salty air mixes with the golden-violet glow of the setting sun to create a sensory experience that's really one-of-a-kind. I have always loved spending time by the ocean during sunset and after dark, especially when the skies are clear and the moon and stars light up the night with their pale glow. Reflecting on the constellations and knowing that others have done the same for thousands of years makes me feel intimately connected to both the earth and sky. For this reason, I have created an exciting and meaningful new set of coastally-inspired keepsakes that I would like to share with you: the Celestial Beach Collection.
About the Celestial Beach Collection
For as long as I can remember, I've been a stargazer. When I was young, my parents used to take me to Cape Cod, where I would sit with them on Marconi Beach in the dead of night and count the stars and satellites passing overhead. As I began to memorize the constellations, I also loved to learn about the traditions and lore behind each one. This study, of course, led me to astrology, and, as many of us do, I became enthralled. As a gemini, my curiosity and creativity led me not only to the jewelry world, but also to this moment, where I can share my love and appreciation of the zodiac with my customers. Here are some of my favorite things about the Celestial Beach Collection:
This collection includes inspiration from astrology and the art of tarot

Each of the twelve zodiac signs is available in our signature selection of beautiful blue opal pendants

Additional pieces feature striking accents made from blue opal, white opal, moonstone, and enamel

Each keepsake is crafted from eco-friendly alloys

Every necklace comes with a durable, attractive stainless steel chain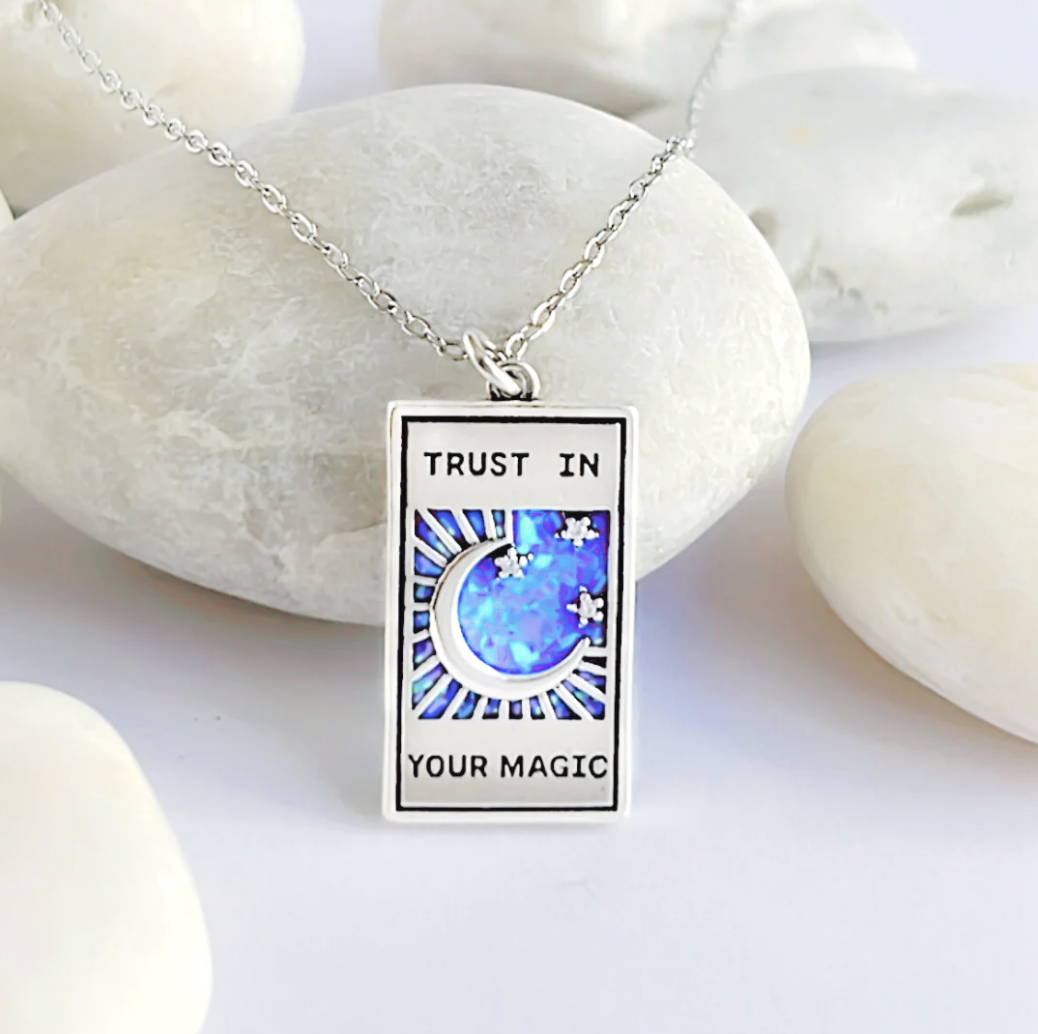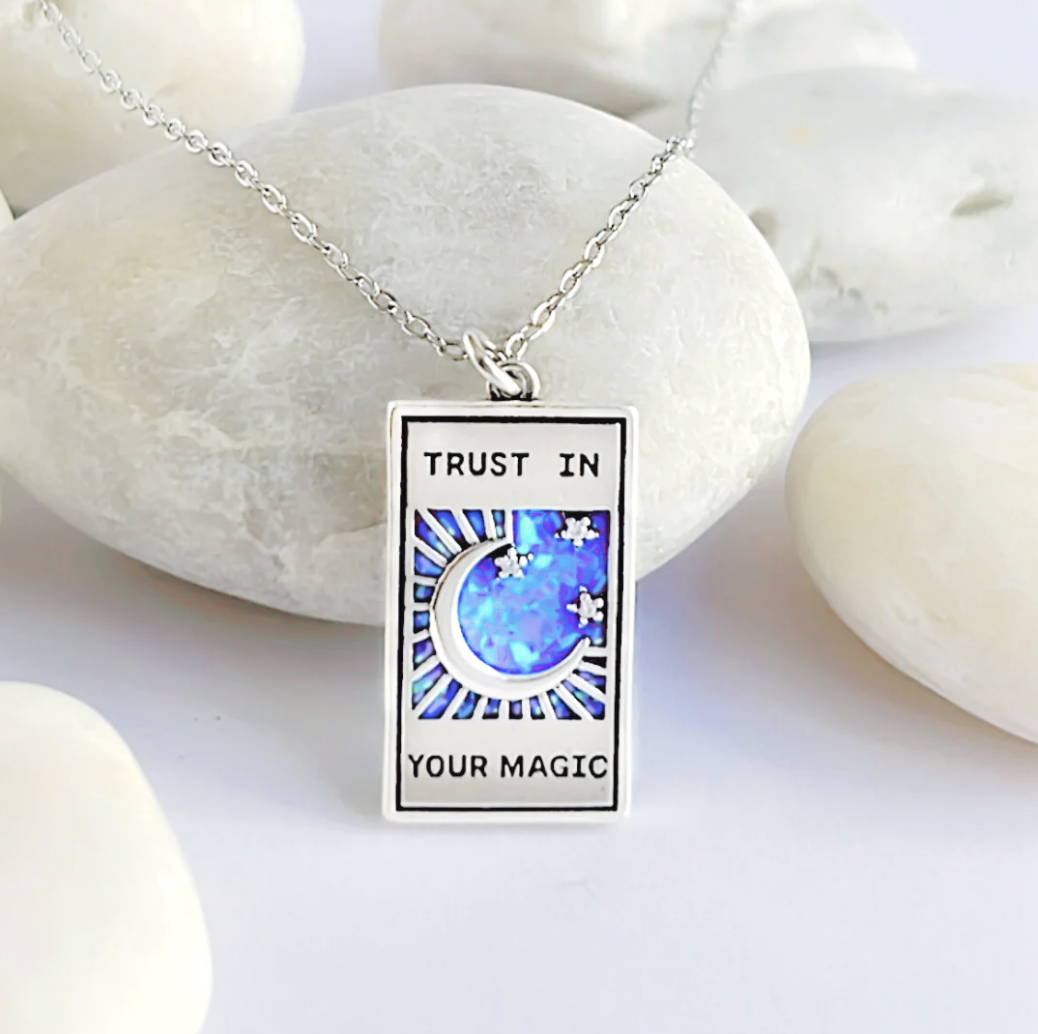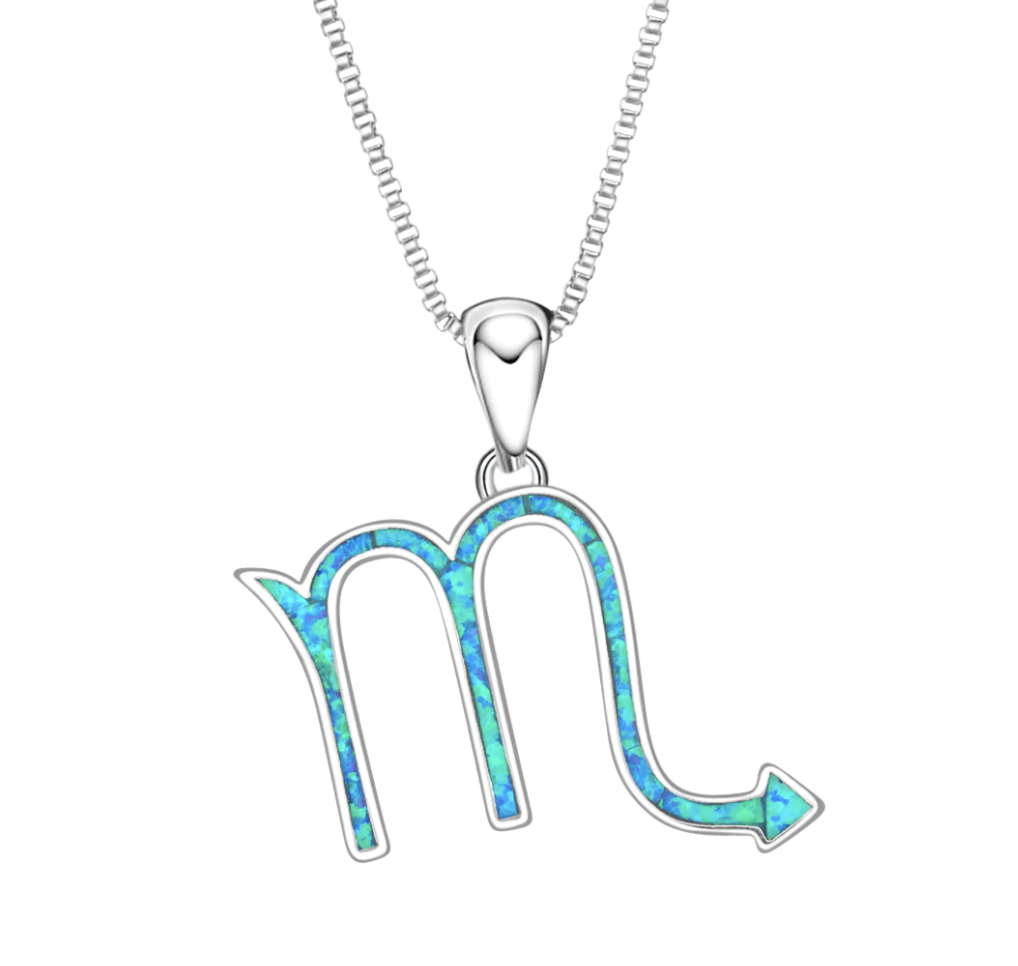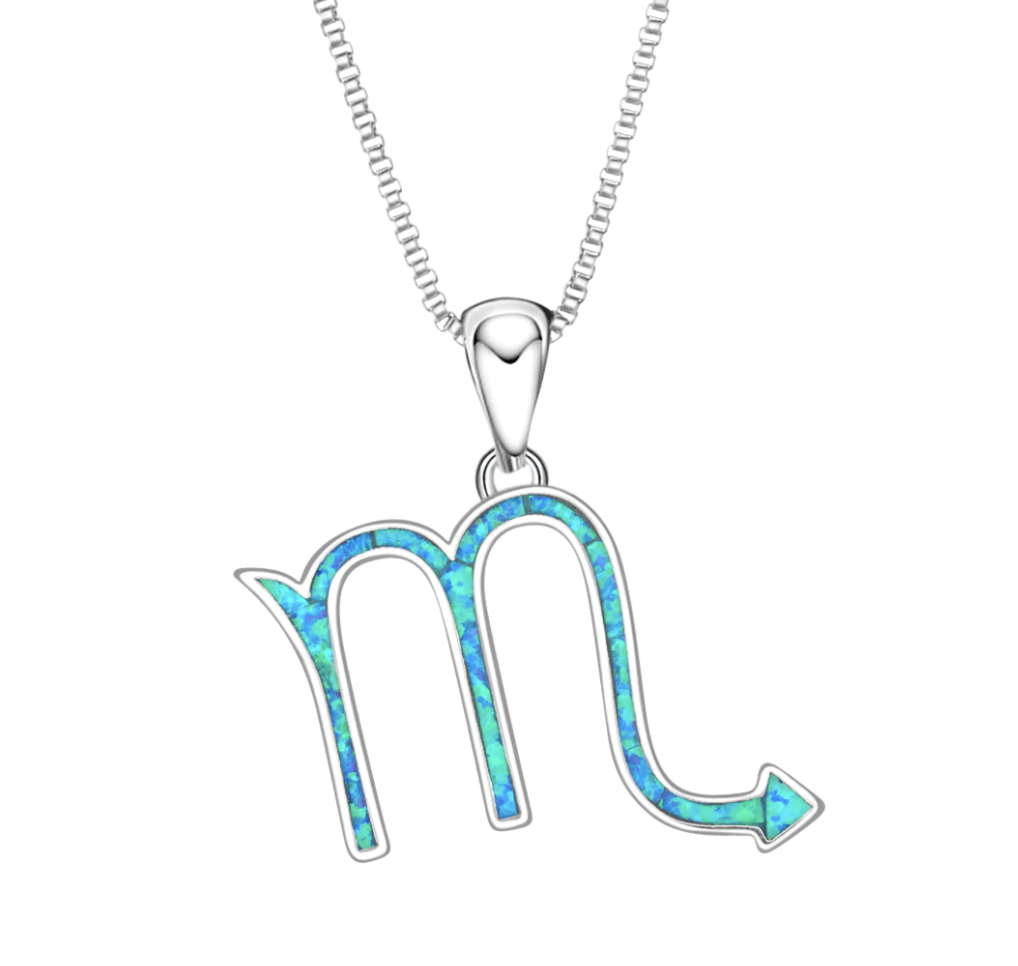 The heart and soul of our Celestial Beach Collection centers around our zodiac necklaces, which feature a fiery blue opal inlay. Opal is a sparkling, luminescent semi-precious gemstone, which is not only found in nature and but can also be created in a laboratory setting. Interestingly enough, natural opal and synthetic opal are virtually indistinguishable, even for trained professionals. To ensure the highest quality of materials and to bring this gorgeous gemstone to our customers at a reasonable price point, I have elected to utilize synthetic opal in our Celestial Beach collection. To learn more about opal, including how to care and clean for your opal jewelry, visit our opal materials guide.
Aquarius is an air sign known for its unique blend of intelligence, innovation, and independence. They are natural visionaries who thrive on pushing boundaries and challenging the status quo. With their forward-thinking mindset, Aquarians often find themselves at the forefront of social and technological advancements. Their intellectual curiosity fuels their quest for knowledge, and they excel in fields that require analytical thinking and problem-solving abilities. Despite their independent nature, Aquarians are highly sociable and enjoy engaging in thought-provoking conversations with like-minded individuals. While they may come across as aloof at times, it is merely a reflection of their deep contemplation and desire for intellectual stimulation. Aquarians inspire others with their visionary ideas and have a knack for bringing people together to work towards a common goal.
Pisces is a water sign known for its empathetic nature, intuition, and artistic sensibilities. They are deeply connected to their emotions and possess a remarkable ability to understand and empathize with the experiences of others. Pisceans often find themselves in the role of the compassionate listener and advisor, as people are naturally drawn to their nurturing and understanding demeanor. Their intuition acts as a guiding force in their lives, helping them navigate through complex situations and make wise decisions. Pisceans have a vivid imagination and a strong creative streak, which allows them to express themselves artistically in various forms. They are natural dreamers who can easily tap into their subconscious mind and explore the realms of fantasy and spirituality. Despite their gentle and sensitive nature, Pisceans possess inner strength and resilience, making them capable of enduring challenges with grace and compassion.
Aries is a fire sign known for its passion, energy, and determination. They are natural-born leaders who thrive in competitive environments. Arians are driven by their ambition and desire to achieve their goals, often displaying a fearless and courageous attitude. They possess a strong sense of individuality and are not afraid to take risks or stand up for what they believe in. Arians have a magnetic personality and inspire others with their enthusiasm and confidence. They are highly energetic and love diving headfirst into new projects and adventures. While their fiery nature can sometimes make them impulsive, Arians have the ability to bounce back quickly from setbacks and learn from their experiences. They are natural pioneers who are always ready to blaze a trail and make their mark on the world.
Taurus is an earth sign known for its practicality, reliability, and strong work ethic. They are grounded individuals who value stability and security in their lives. Taureans have a deep appreciation for the finer things in life and enjoy indulging in sensory pleasures. They have a natural talent for building and managing resources, making them skilled in financial matters. Taurus individuals are known for their steadfast determination and unwavering loyalty. Once they set their sights on a goal, they will persistently work towards achieving it. They are reliable friends and partners, always there to offer a helping hand or a listening ear. Despite their practical nature, Taureans also possess a creative side and often find solace in artistic pursuits. They find comfort in routine and strive to create a stable and harmonious environment for themselves and those around them.
Gemini is an air sign known for its versatility, wit, and intellectual curiosity. They are quick-thinking individuals who thrive on mental stimulation and love engaging in lively conversations. Geminis have a natural gift for communication and are skilled at articulating their thoughts and ideas. They have a restless nature and are constantly seeking new experiences and knowledge. Geminis are adaptable and easily navigate through various social situations, making them charming and sociable beings. They are natural-born learners who enjoy gathering information and exploring different perspectives. Geminis have a dual nature, symbolized by the Twins, which can make them appear complex at times. However, this duality also allows them to see multiple sides of an issue and adapt their thinking accordingly. Geminis bring a youthful and vibrant energy wherever they go and have a zest for life that is contagious.
Cancer is a water sign known for its nurturing nature, sensitivity, and deep emotional connection. They are highly intuitive individuals who have a natural ability to understand and empathize with the feelings of others. Cancerians value their home and family above all else and strive to create a warm and loving environment. They are deeply connected to their emotions and often rely on their intuition to guide them through life. Cancerians are fiercely loyal and protective of their loved ones, making them dependable and trustworthy friends. They have a strong attachment to the past and cherish their memories. Cancerians are also highly creative beings who often express themselves through artistic outlets. Despite their emotional depth, they possess inner strength and resilience, enabling them to navigate through life's challenges with grace.
Leo is a fire sign known for its confidence, generosity, and magnetic presence. They are natural-born leaders who thrive in the spotlight. Leos have a strong sense of self and radiate a warm and vibrant energy that draws people towards them. They possess a natural flair for drama and love being the center of attention. Leos have a creative and expressive nature, and they often channel their energy into artistic pursuits. They have a generous spirit and take pride in uplifting others and making them feel special. Leos are highly charismatic and have a way with words, making them excellent public speakers and motivators. While they may appear self-assured, Leos also crave validation and recognition for their accomplishments. They are very loyal to their loved ones and will fiercely protect and defend them. Leos inspire others to embrace their uniqueness and shine brightly in their own lives.
Virgo is an earth sign known for its practicality, analytical mindset, and attention to detail. They have a methodical approach to life and excel in organizing and structuring their surroundings. Virgos have a keen eye for perfection and strive for excellence in everything they do. They are highly observant and possess a sharp intellect, allowing them to analyze situations and solve problems efficiently. Virgos have a strong sense of responsibility and take their commitments seriously. They are reliable and dependable individuals who often find themselves in the role of the problem-solver and advisor for their loved ones. Despite their analytical nature, Virgos also possess a strong sense of empathy and compassion. They derive satisfaction from helping others and find solace in acts of service. Virgos bring stability and practicality to any situation and inspire others to strive for greatness through hard work and attention to detail.
September 23 - October 22
September 23 - October 22
Libra is an air sign known for its diplomacy, charm, and quest for balance and harmony. They have a natural talent for creating harmonious relationships and resolving conflicts. Librans are highly social beings who enjoy the company of others and thrive in cooperative environments. They possess a strong sense of justice and fairness, and often find themselves advocating for equality and peace. Librans have a refined taste and appreciate beauty in all its forms. They have an innate sense of style and are often drawn to artistic pursuits. Librans are great communicators and can articulate their thoughts and ideas eloquently. They have a natural talent for seeing multiple perspectives and strive to find common ground. Librans inspire others to seek balance in their lives and create harmonious connections with those around them.
Scorpio is a water sign known for its intensity, passion, and depth. They are mysterious and enigmatic beings who possess an air of magnetism. Scorpios have a profound understanding of the human psyche and are often drawn to the realms of psychology and spirituality. They are highly intuitive individuals who can perceive underlying motivations and emotions. Scorpios are fiercely loyal and protective of their loved ones, and they expect the same level of loyalty in return. They have a transformative nature and are not afraid of delving into the depths of their emotions and experiences. Scorpios possess a strong willpower and determination, which allows them to overcome obstacles and achieve their goals. While they can be private and guarded, Scorpios also have a deep capacity for love and can form intense emotional connections. They inspire others to embrace their passions and dive fearlessly into the depths of their own souls.
November 22 - December 21
November 22 - December 21
Sagittarius is a fire sign known for its adventurous spirit, optimism, and love for exploration. They have a strong desire for freedom and often find themselves embarking on journeys both physically and mentally. Sagittarians possess a curious and philosophical nature, and they are constantly seeking knowledge and wisdom. They have a broad perspective on life and enjoy engaging in intellectual debates and discussions. Sagittarians are known for their infectious enthusiasm and optimistic outlook. They have a natural talent for inspiring others with their words and ideas. They are adventurous souls who love exploring new cultures and expanding their horizons. Sagittarians have a strong sense of justice and often fight for the rights of the oppressed. They inspire others to embrace the spirit of adventure and live life to the fullest.
Capricorn is an earth sign known for its ambition, discipline, and determination. They have a strong work ethic and are willing to put in the necessary effort to achieve their goals. Capricorns are highly practical and have a strategic approach to life. They possess excellent organizational skills and are natural-born leaders. Capricorns are known for their patience and perseverance, and they often climb the ladder of success through hard work and dedication. They value tradition and are deeply rooted in their principles. Capricorns are reliable and responsible individuals who can be counted on to fulfill their commitments. Despite their serious and practical nature, they also possess a sense of humor and enjoy light-hearted moments with their loved ones. Capricorns inspire others to set ambitious goals and work diligently towards achieving them, reminding them that success comes through a combination of hard work and determination.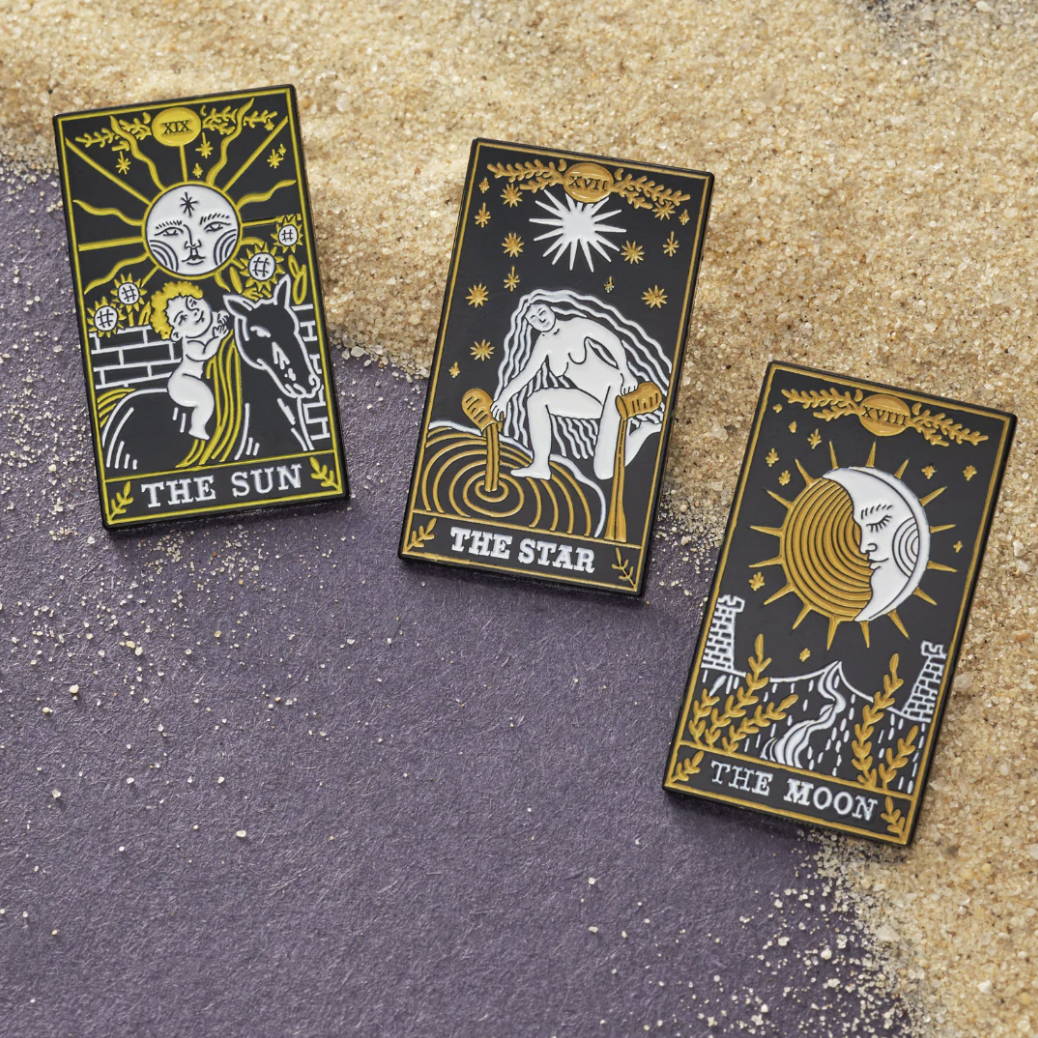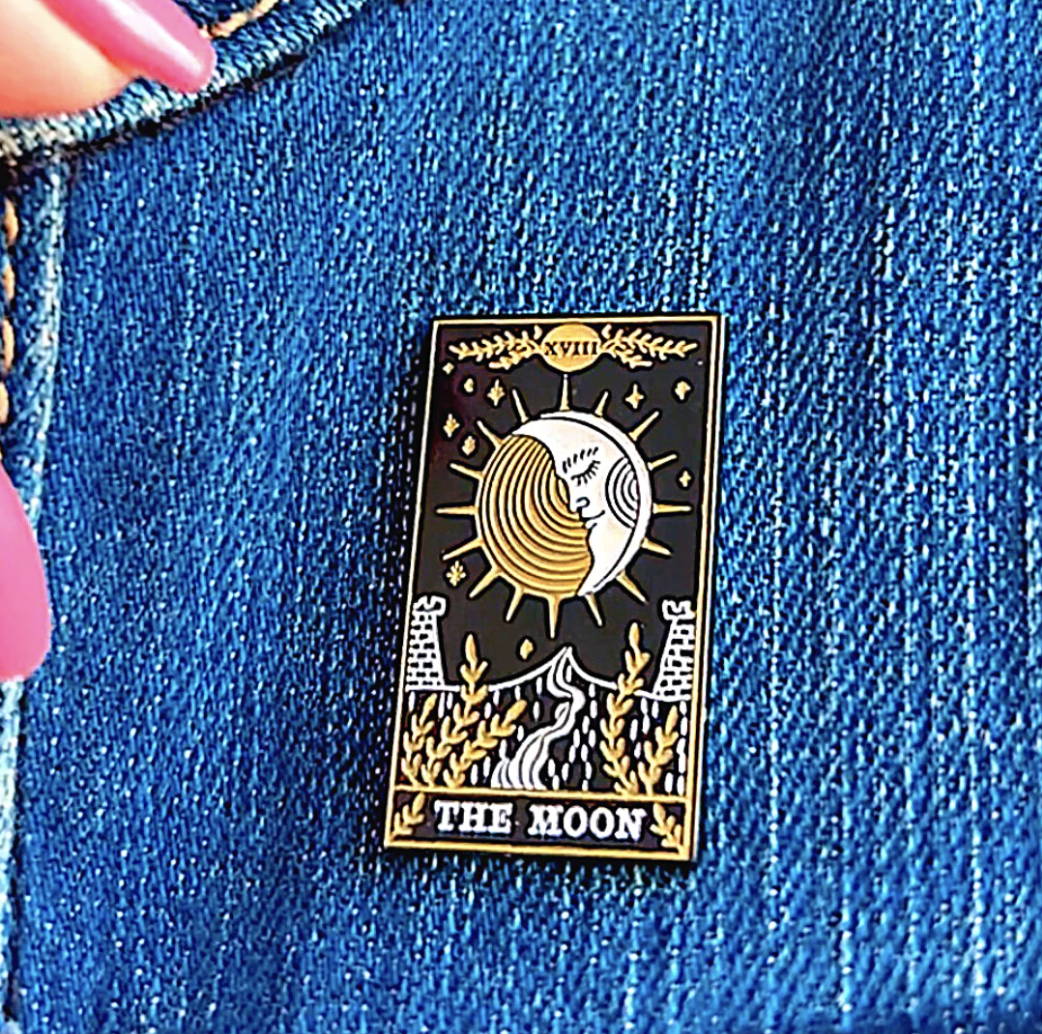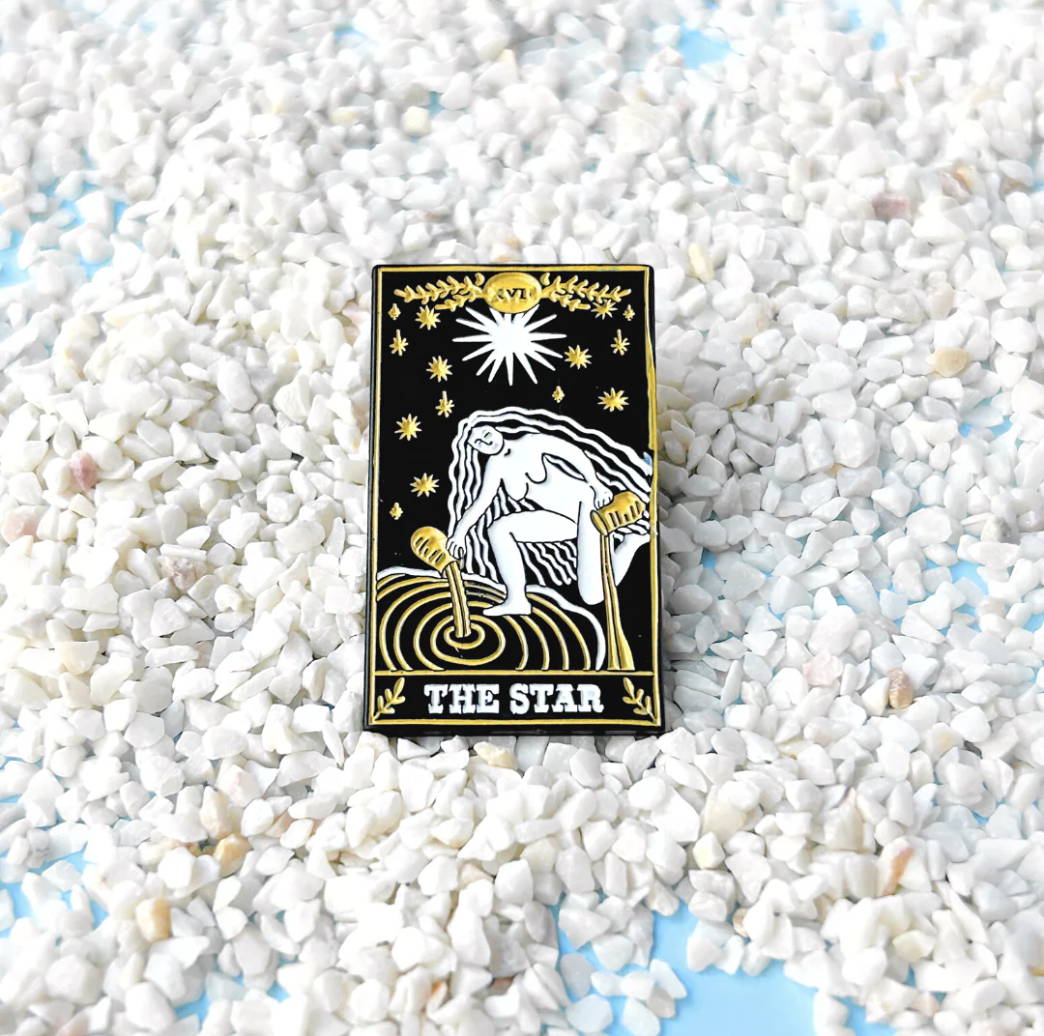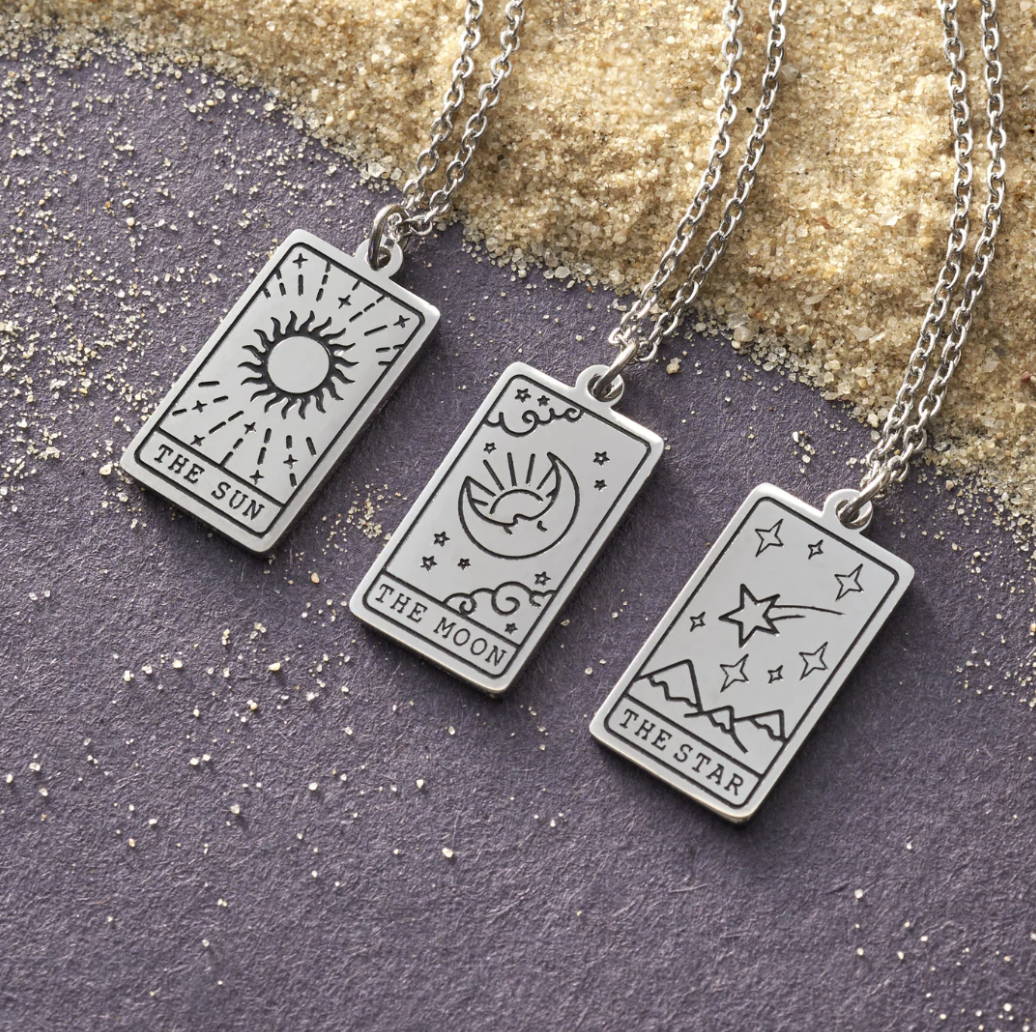 For many, the magic of the beach and a connection to the mystical realm go hand-in-hand. The intricate symbols and carefully chosen designs of each piece in this collection evoke a sense of mystery and wonder, capturing the essence of the tarot cards themselves. As wearers adorn themselves with these unique, celestial pieces, they carry the wisdom and energy of the tarot with them wherever they go, embracing its guidance and intuition. Whether it's the strength of the Sun or the transformative power of the Moon card, tarot jewelry can act as a talisman, reminding wearers of their inner strength and the limitless possibilities that lie before them. With every piece, I have tried to embrace the divination and symbolism of the tarot, and I hope that wearers will find a meaningful connection with my work!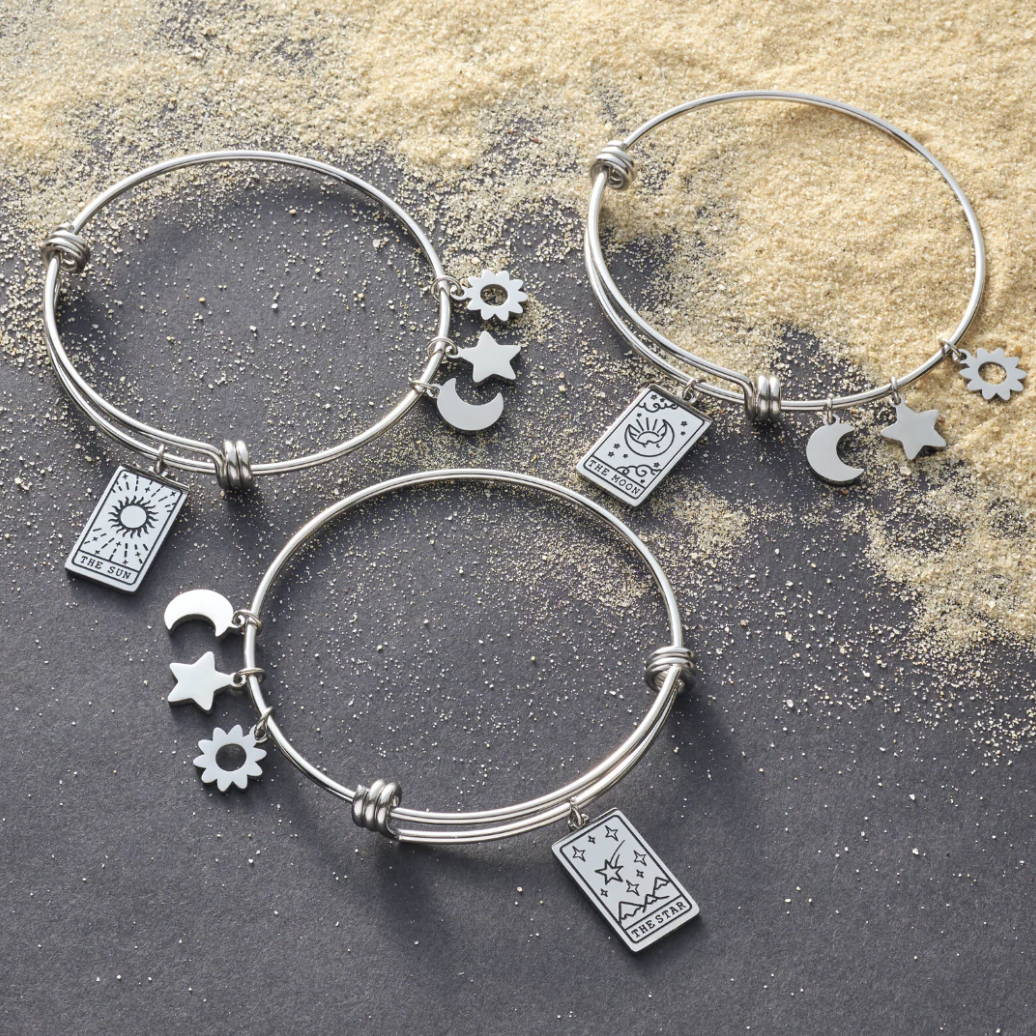 If you are new to tarot, tarot is an ancient divination system that encompasses a rich tapestry of symbolism, archetypes, and intuitive wisdom. It consists of a deck of 78 cards, each uniquely adorned with vivid imagery and symbolic motifs. Tarot cards are believed to hold the power to tap into the depths of the subconscious, providing insights into various aspects of life, including love, relationships, career, and personal growth. Through the art of tarot reading, one can explore the hidden realms of the psyche and gain deeper self-awareness. Tarot offers a means of connecting with universal energies and accessing higher guidance, allowing individuals to seek answers, find clarity, and navigate life's challenges. It is a tool for introspection, self-reflection, and spiritual exploration, offering a glimpse into the mysteries of the past, present, and future.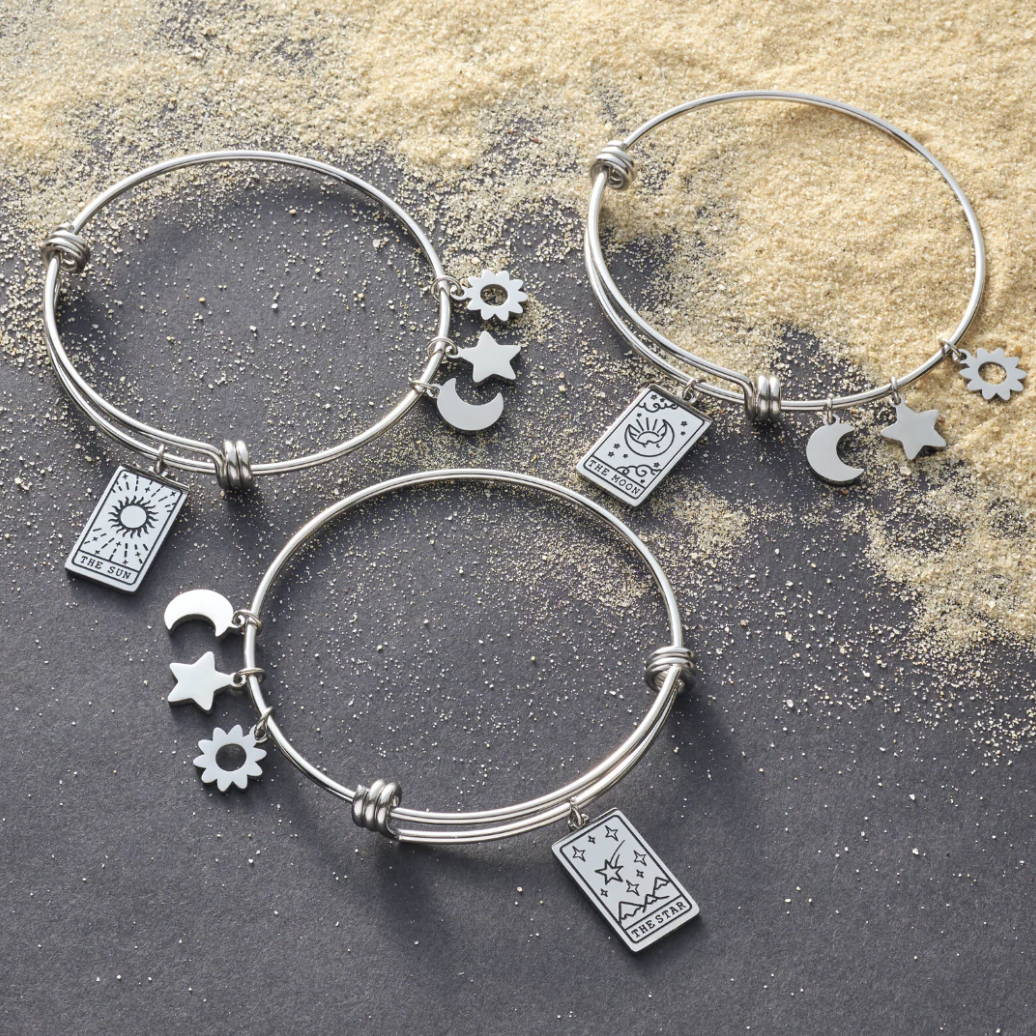 Find Your celEStial Inspiration
Whether you are a deeply-feeling Pisces or a bold, confident Leo, I am confident that our zodiac-inspired keepsakes will bring you a sense of grounded belonging in the greater order of things. In the grand scheme of things, earth, air, water, and fire all work together in life and in the zodiac to create feelings of inspiration and connection in all of us, so I hope you can find something in our collection that brings you happiness and belonging!