Keeping Your Dog Safe at the Beach
Keeping Your Dog Safe at the Beach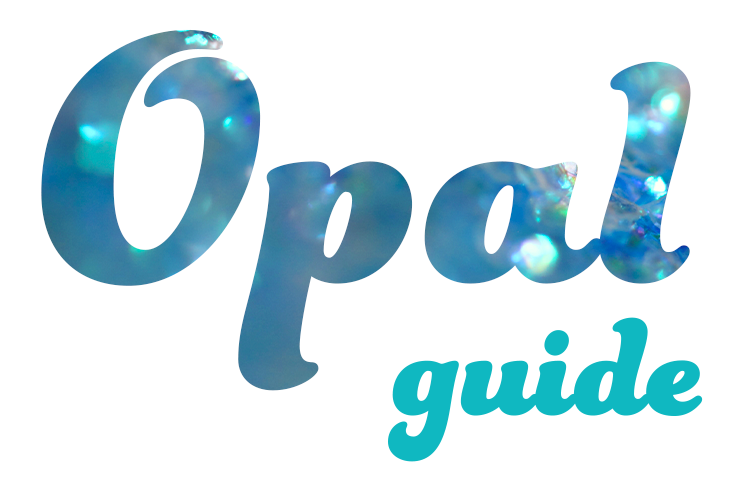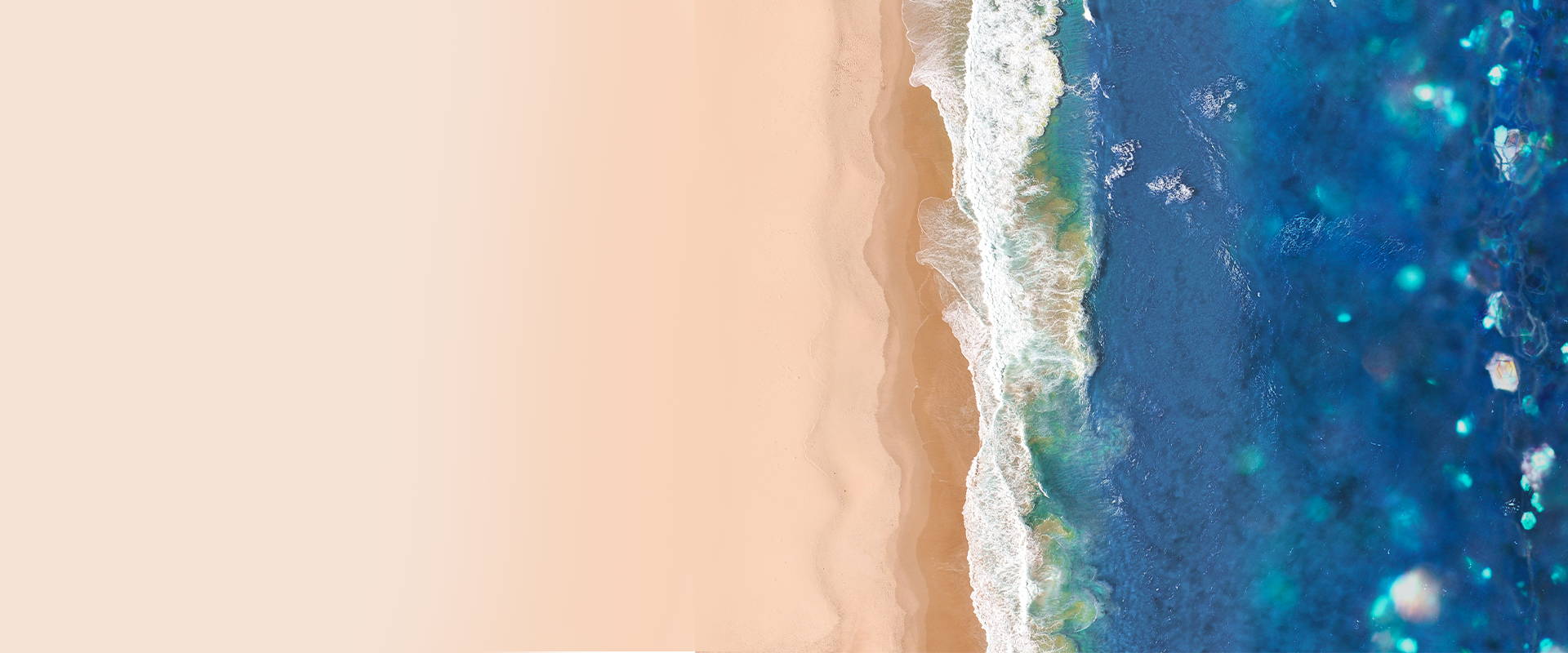 Since the weather will be warming up soon, many beach lovers are already thinking ahead about family trips to their favorite oceanside getaway. For many dog owners, taking their furry friend to the beach is a fun and exciting way to spend a day in the sun. However, it's important to remember that the beach can pose certain risks to dogs if the appropriate safety measures are not taken. In this article, we'll provide some tips on how to keep your dog safe and happy during your beach trip. We also offer a stylish yet playful collection of pet-inspired jewelry that will let you celebrate your canine companion in style.
Before heading to the beach, it's important to check if dogs are allowed and if there are any restrictions. Some beaches have specific areas for dogs, and others may not allow dogs during certain times of the year. Additionally, some beaches may require dogs to be on a leash or to have certain vaccinations. Be sure to do your research before heading out to the beach to avoid any issues. Check out this list of our favorite dog beaches on the East Coast here!
Just like humans, dogs can become dehydrated when spending time in the sun. To keep your dog healthy and happy, offer plenty of fresh water and a bowl for your dog to drink from. Always discourage your dog from drinking ocean water as it is extremely salty and can cause dehydration, kidney damage, and other significant health issues. If your dog does drink too much saltwater, monitor them for signs of distress and take them to the vet if they seem unwell.
Dogs can overheat easily, especially on hot days. To keep your dog cool, bring a portable water misting fan or a cooling pad. If your dog doesn't love playing in the surf, you can also bring a small pool for your pup to wade in or a beach tent with a ventilation system. Dogs can also get sunburned, particularly on areas with little fur such as their nose, ears, and belly. To protect your dog from the sun, consider applying a dog-specific sunscreen or using a beach umbrella or shade tent.
Beaches can have a number of hazards for dogs, including sharp rocks, broken glass, and jellyfish. Ensure that the beach you've chosen for your adventure with your dog has suitable footing and nothing that could pose a significant risk to their well-being. Avoid allowing your dog to roam unsupervised, and make sure that you can recall your dog immediately should any unsafe situation arise. If your dog does become injured, seek veterinary attention immediately.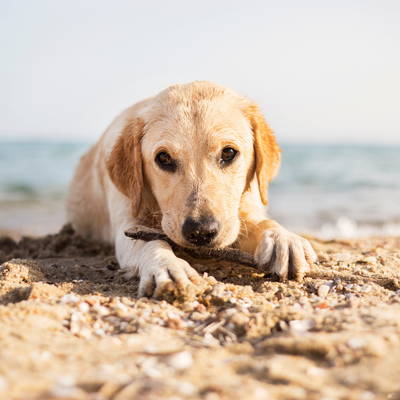 Practice good beach etiquette
Good dog beach etiquette involves being considerate of other beachgoers and wildlife while ensuring the safety and happiness of your furry friend. It's important to always clean up after your dog and dispose of waste properly. Avoid allowing your dog to disturb other beachgoers, and be mindful of the presence of wildlife. Further, make sure you are familiar with any rules or regulations set by the beach and leash your dog whenever necessary. By practicing good dog beach etiquette, you can help create a positive and enjoyable experience for everyone at the beach.
Taking your dog to the beach can be a fun and rewarding experience for both you and your furry friend. However, it's important to take the necessary precautions to ensure their safety and well-being. By following these tips, you can help make your beach trip a safe and enjoyable one for all. If you love bringing your canine companion with you to the beach, celebrate your special bond with your precious pooch by donning a piece of our pet-inspired beachy jewelry. Shop our Beach Buddies Collection today!