A Guide to Enamel Jewelry
Throughout history, people have valued enamel for its versatility and smooth, colorful appearance. Enameling allows jewelry designers to create stunning pieces in a wide array of different finishes and colors, and consumers continue to hold it in high regard. In this guide, we explore the basics of enamel, the common uses of enameling in jewelry, and how to properly clean and care for your enamel jewelry.
Enamel consists of powder coating that is fused to a metal base through high heat. It's also known as porcelain enamel, painted glass, and vitreous enamel. Enamel creators focus on balancing both temperature and pigmentation to achieve their desired results. Low heat often creates weak enamel that looks more opaque and laid-back, while high heat yields strong enamel that appears translucent and vibrant.
There are many different styles of enamel (Plique a Jour, Meenakari, Cloisonné, and Champlevé), all of which require different approaches from enamel artists. At GoBeachy, the technique our jewelry makers use is closest to Champlevé. Many of our pieces utilize a metal charm with divots and raised edges – we then fill the divots with striking blue and green enamel to evoke the spirit of the ocean, and the small ridges of the charm (like a starfish or a sea turtle) peak through the enamel to create a delicate design.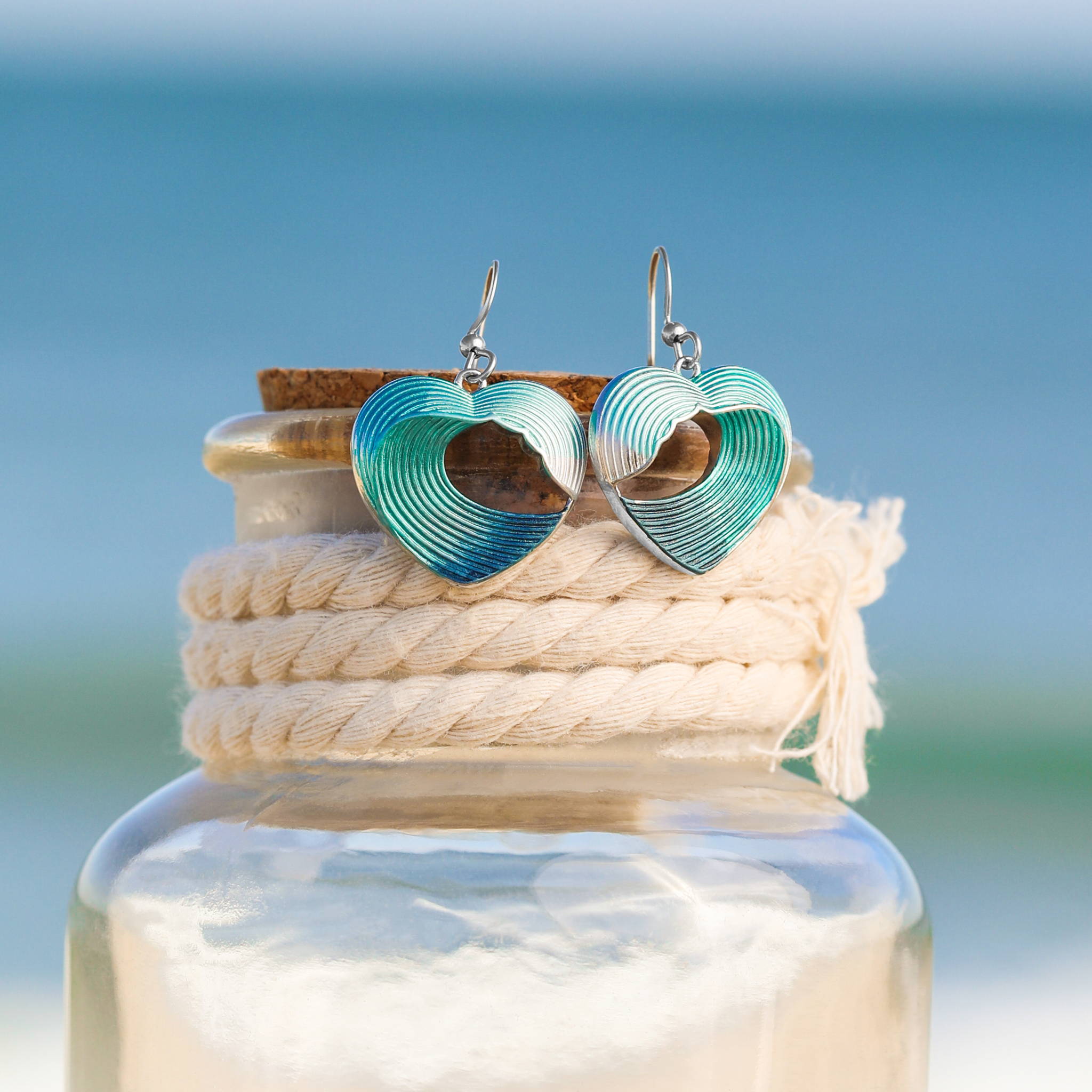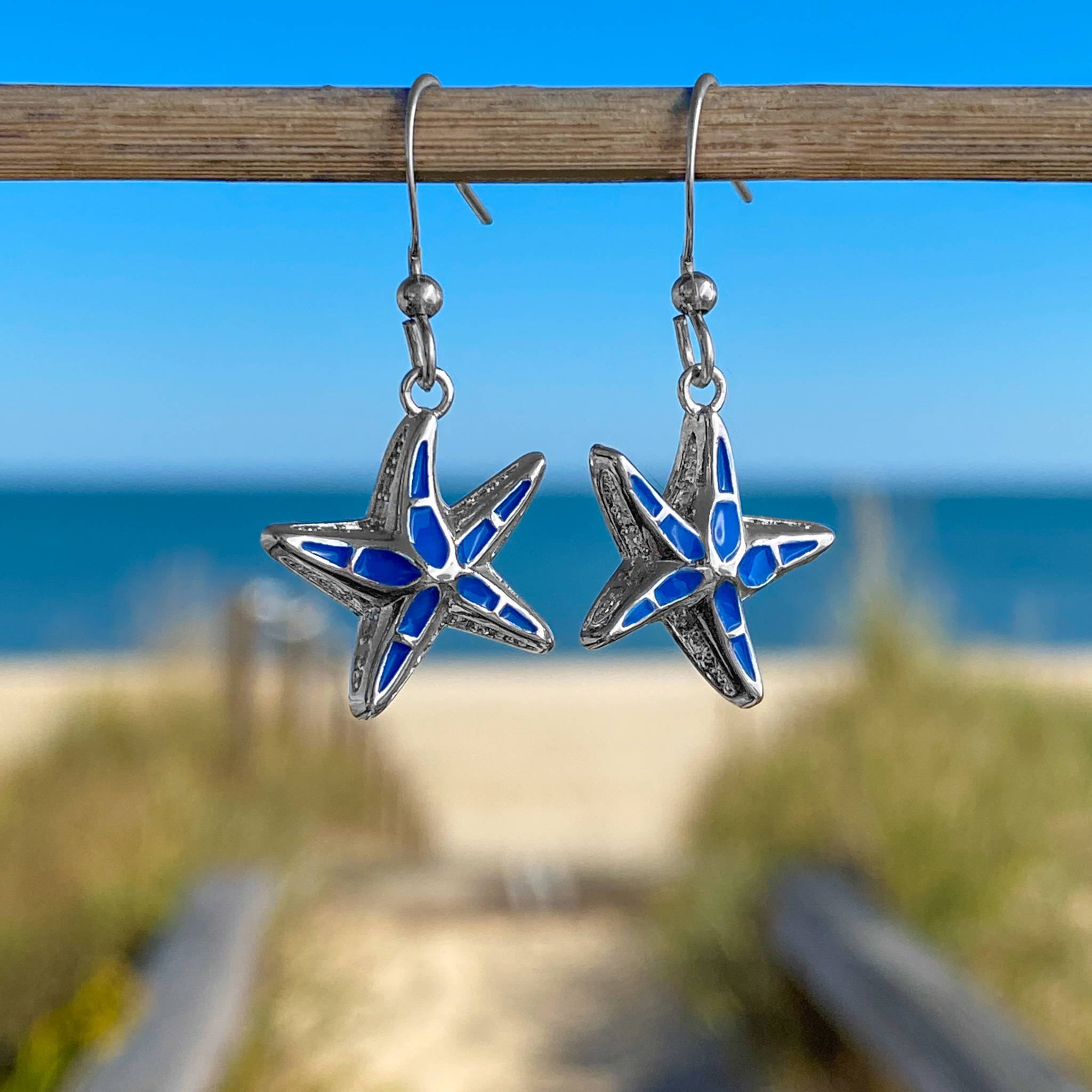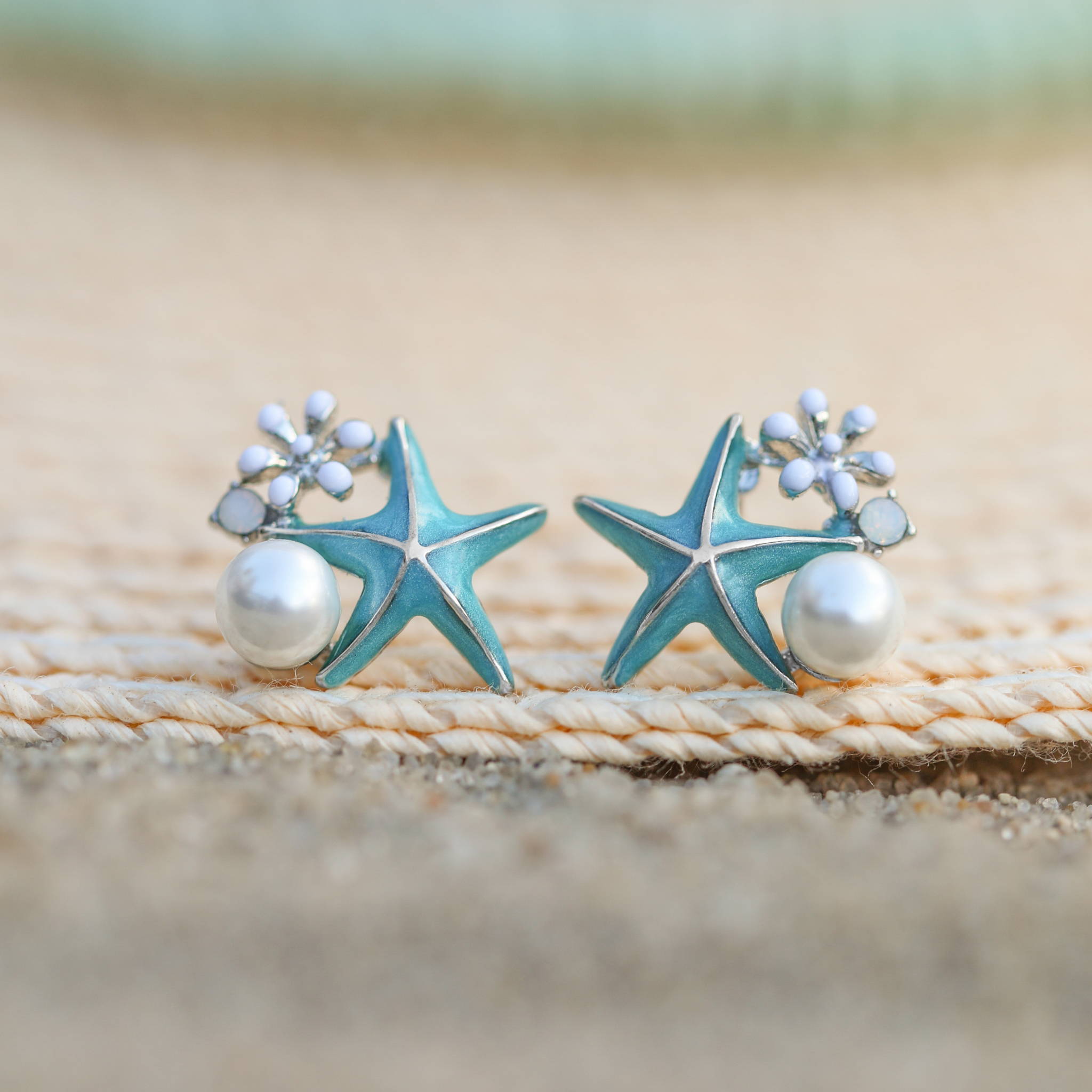 Many jewelry makers offer enamel accents in necklaces, rings, bracelets, and earrings. Our GoBeachy designers love to incorporate enamel into our daintiest pieces. We currently offer enamel in our earrings and bracelet collections – these pieces are the perfect gift for anyone who loves to add a touch of sleek elegance when accessorizing.
Avoid storing in direct sunlight.
Due to the chemical properties of enamel, some pieces may yellow when exposed to sunlight for long periods of time.
Protect your jewelry from heat.
Hair dryers, jacuzzis, and heat from the summer sun can cause the enamel to lose its shape and become damaged.
Prevent physical damage.
Enamel can be damaged or cracked if it meets excessive force. Remove enamel jewelry before exercising or cooking.
Clean enamel with a soft cloth.
If your jewelry is substantially dirty, you can also clean it with warm water and a mild soap. Pat it dry to remove excess moisture and then allow it to air dry.
Store in an airtight container
Ensure that your jewelry is completely dry before storing it in an airtight container, jewelry bag, or jewelry box away from the sunlight.
At GoBeachy, we love enamel for its smooth, elegant appearance. If you are looking for something that echoes the incredible depths of the ocean with a delicate simplicity, check out our enamel jewelry collection today.